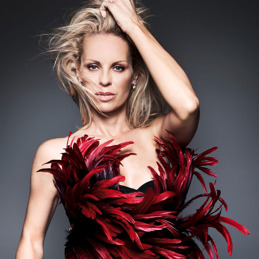 Helena Seger is an entrepreneur with extensive sales and marketing experience. Helena is engaged to football player Zlatan Ibrahimoviç and the mother of their two sons; Maximilian and Vincent. She takes a great interest in current events, fitness and health, fashion, motors and cooking.

Helena gave her first interview ever with ELLE Swedens' Editor in Chief Hermine Coyet in 2011 and was later awarded Best Dressed Woman of the Year at the ELLE Sweden Style Awards. Later that same year Helena was a guest writer for the newspaper Aftonbladets' magazine Wellness, where she also graced the cover of the 1st issue. Since then, Helena has only given one interview; for ELLE France.

Business inquires
Mika Lepistö

All other inquiries
Victoria Egler

Socials
Helena Seger is not active in social media and has no Twitter, Instagram or Facebook feed. Any social media accounts or blogs in Helenas name are fake.

She has never worked as a model as the popular notion is, but as a marketing director.